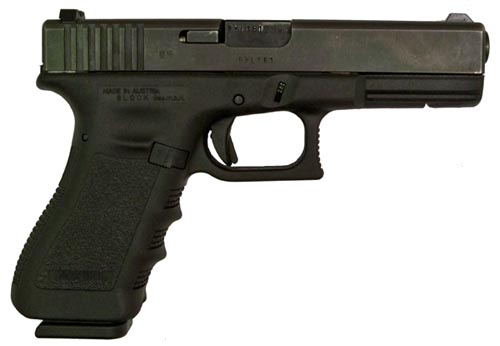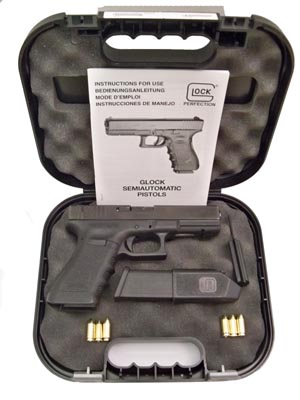 Glock 17 Gen 3 SLP

Glock are the leading global manufacturer of pistols, precisely engineered to meet the demanding specifications of military and law enforcement agencies worldwide.
The G17 was the pistol that started it all. Initially winning the contract for the Austrian army in 1982 Glock soon expanded selling pistols to the Norwegian and Swedish armed forces. As a result, the Glock 17 became a standard NATO-classified sidearm and was granted a NATO Stock Number.
By 1992, some 350,000 pistols had been sold in more than 45 countries, including 250,000 in the United States alone. It is one of the most reliable and durable pistols on the market to this day and represented at the time of its production a great breakthrough in pistol technology.
This particular example is a third generation pistol with a more ergonomic grip than its predecessor and a built in tac rail for the fitting of tactical lights, targeters or other accessories. It has tritium sights and an extended side lever.
It comes complete with Glock pistol case, magazine speed loader, six 9mm inspection rounds, Glock disassembly tool, instruction manual and London Proof House certificate.
NOT AVAILABLE